The Open: July 15th - 22nd 2018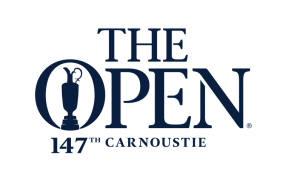 Check Availability
This magnificent links golf course is virtually on Dalriada's doorstep at a mere 47 miles by road and only three short stops from Stonehaven railway station where special trains will be run throughout the event.
Dalriada guests can take advantage of the free parking at Stonehaven railway station or take a short taxi ride to board the train. We can also arrange private car or minibus hire on your behalf.
Stonehaven Golf Course has a special link to the Open Championship as George Duncan, one of the Stonehaven Club professionals, was very influential in the birth of the Ryder Cup, playing in the first official match in 1927 before captaining the victorious Great Britain side in 1929.
More recently, Paul Lawrie a local lad from nearby Aberdeen (and honorary member at Stonehaven GC) took the honours in 1999 winning a dramatic playoff. Paul remains the last Scotsman to win a golf major although that Open is remembered, perhaps unfairly, as the one that the mercurial Frenchman, Jean Van de Velde threw away. Jean forecast his demise when he was quoted at the end of his third round… "maybe I'm going to blow it but I'm going to enjoy it even if I do."
---
Stay at Dalriada during The Open for less than £70 per person per night (based on 4 sharing).