Sunday, 13 March 2022
Spring Awakening
With Spring on the horizon and the beginning of sunnier days and warmer weather, it's time to get outside and embrace the great outdoors.
Whether you choose to walk, cycle, golf, fish or swim, Stonehaven has it all and on your very own doorstep at Dalriada Lodges.
Walk
Skatie Shore is a beautiful secluded sandy beach just up the coast. It's about a 20-30 minute walk from the lodges and can be accessed from either Den of Cowie or along the gravel path past the greenkeeper's sheds on Stonehaven Golf Course. Both will allow you to reach the impressive stone built Victorian railway viaduct and head down the steps until you reach the shore. Look out for the dolphins. Also great for your four-legged companions too.
Dunnottar Woods is around 2 miles of deciduous woodlands in the former grounds of Dunnottar House. You can discover it's intriguing history at the Shell House, Lady Kennedy's Bath and Gallow's Hill. There is even a fairy door trail for the kids. Another great place to take your doggies to stretch their legs and sniff around.
RSPB Fowlsheugh is just down the coast, south of Stonehaven, where the steep cliffs attract thousands of breeding seabirds every year. Take a short walk from the car park and you are surrounded by the awe-inspiring sight and sounds of a great gathering of guillemots, razorbills and puffins. The walk offers plenty of opportunities to see a great variety of local flora and fauna. Adult puffins come back to the breeding colony during March and April and leave again mid-August. Remember to take your camera too.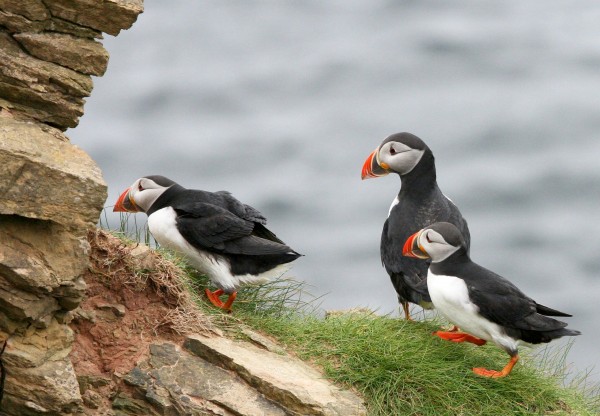 Cycle
Get on your bike and take in the sights of Stonehaven, head up the coast road to Dunnottar Castle and the War Memorial. Or for the more adventurous, organise an off-road bike experience with Macdui Bike Adventures.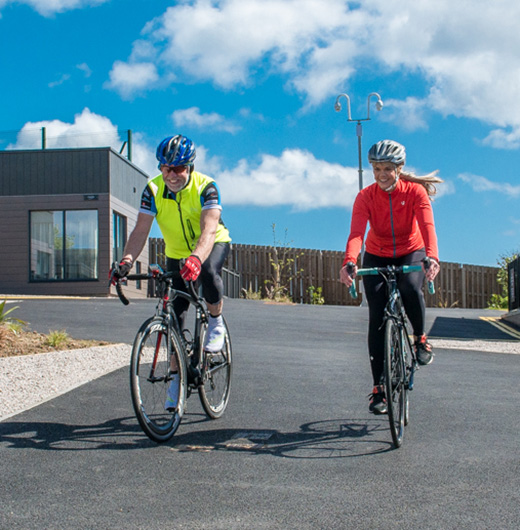 Golf
Guests staying with us get a free round of golf at this jewel of a clifftop course. Stonehaven Golf Course sets a stiff challenge for all standards of golfer and will be a test of your short game, featuring a number of dramatic short holes played over deep gullies and along the top of steep cliffs. Lush inland-turf fairways and beautiful greens renowned for being among the best in the NE of Scotland. We can also organise your group to play at nearby golf courses here within our golf packages.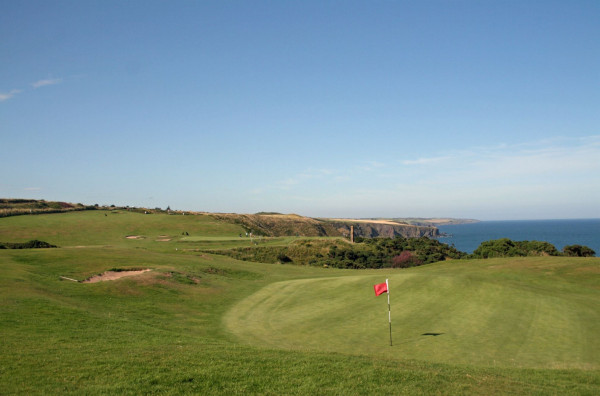 Fishing
Logie Trout Fishery is only a few miles from Dalriada. Set in lovely surroundings on the edge of Limpet Wood, the natural vegetation and plant life on both pools provides the fish with quality feeding. The fishery has 2 ponds, the Den Pond and the Mill Pond, stocked mainly with Rainbow Trout ranging in weight from 2lb to 10lb. There are also some Brown Trout and Brook Trout to be had from both pools, although they prove to be much harder to catch. You do have to take your own fishing gear. They are open daily from 9am till dark.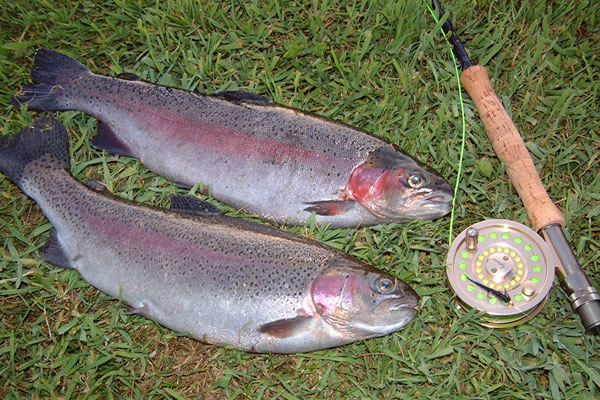 Swimming
Off the beach or in the harbour – wild swimming is proving very popular even in the chilly North Sea waters.
After all that excitement and fresh air, there is nothing better than coming home to your comfortable lodge to end your evening.
Book your own Spring break adventure now.